2022-2023 HDMI Adaptor Member Certification
2022-2023 HDMI Adaptor Member Certification
2022-03-10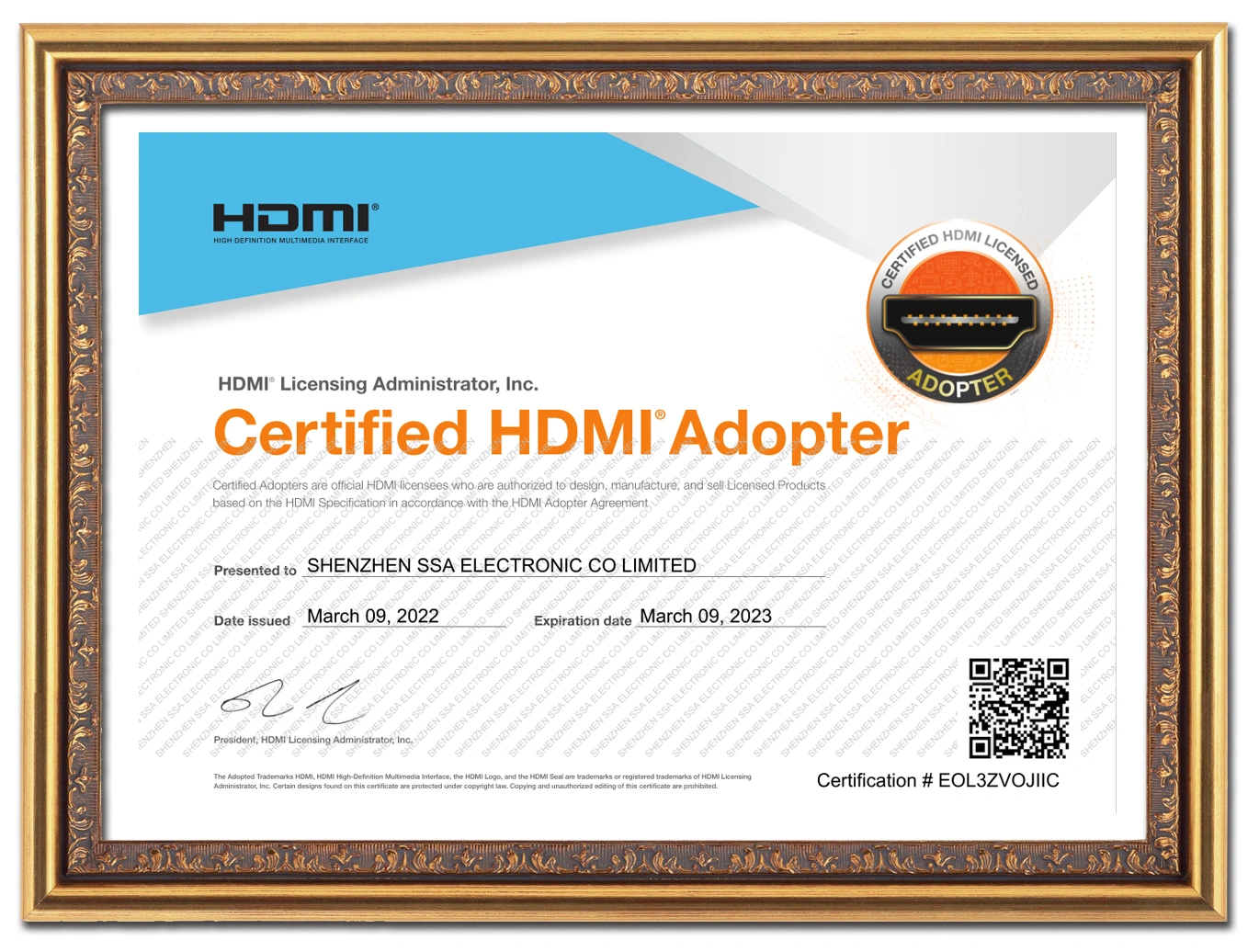 2022-2023 HDMI Adaptor Member Certification

We Have Been Listed as A Certified Member of HDMI
We are now a member of HDMI Adopter community. Shenzhen SSA Electronic Co Ltd. HDMI Adopter Certification # EOL3ZVOJIIC 
Start date: 2018

We has been listed as a certified member of HDMI and sell licensed products based on the HDMI spcification in accordance with the HDMI Adopter Agreement. You can find our company name Shenzhen SSA Electronic Co Ltd on HDMI's Adopter List through link as below:  https://hdmi.org/qr/alic/eol3zvojiic
Our company SSA is committed to Digital Signage, Digital Photo Frame research and development,
to provide customers with better quality and more reliable Digital Signage, bring comfortable buying experience.
Our Digital Signage passed the HDMI membership and related certification, and the HDMI ATC test passed.

SSA become Certified HDMI Adopter since 2018, We update the certificate each year, here is the updated valid through March 2022 to March 2023.
if you want to import LCD Digital Signage Displays/Kiosks/Digital Photo Frame with HDMI Must include HDMI License,

Otherwise Customs have Right to Confiscate the goods !

Welcome to contact us .